Here's a little secret (tactically however it's probably important to keep it under the radar of certain entities and spread it slowly to the most interested people first).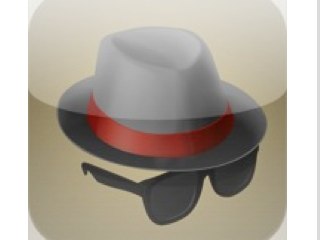 The WikiLeaks Application for iÞh°ne «WikiLeaks 1.0.ipa» is working fine again (at least on the iÞh°ne 5, I think also on the iÞh°ne 4 and 4ş) meaning a) it is possible to install from scratch, b) to sync, c) to fire it up on the iÞh°ne, d) it works fine doing exactly what it is meant to do (please report any bugs and or problems and especially solutions and work-arounds should you find some) and last but not least e) it is not erased automatically by Apple after that. At least not for now. We will have to see what happens when more and more people install it again.
So here is what you've got to do: find it (after all you are a good Seeker, no?), download it and put it on your desktop in the folder for ~/iTunes/iTunes Media/Mobile Applications. Then connect your iÞh°ne to the computer and start up iTunes. The WikiLeaks App will show with all the other Apps. Then manually drag the App on your iÞh°ne. Sync et voilà, you have it on your Þh°ne. After that just use it like any other program.
Known unknowns:
– Is Apple using this fact to spy on WikiLeaks' friends or even report people to other parties?
– Will Apple interfere again once it realizes, that people start to install and use it again?
– Will anybody be so clever as to upload it very soon onto a Torrent-Client or a Download-Service?
– Is this blogpost productive, creative and constructive or rather counter productive?
– Will WikiLeaks appreciate the publication of the above described facts or rather not?
P.S: Important: The information in this post is provided as is and serves only as historical research info. Any use is not endorsed by the publisher and at your own discretion. Do not do things you know of that they are illegal!
The developer behind the app: Igor Barinov.
If you like this essay, you might also like the following ones:
The death of our mainstream media
The mentioned quotes in the beginning of this essay sadly illustrate the catastrophic shape of much of our old mainstream media. They prove what we suspected for a long time already: our old mainstream media are dead
…
More restrictive weapon laws? (in german with good english video material) Bullshit! Roosevelt hit it with his – by now infamous – saying: We have nothing to fear but fear itself. (Franklin D. Roosevelt)…
Prison Rape The story of prison rape is one of power, silence and underreporting…